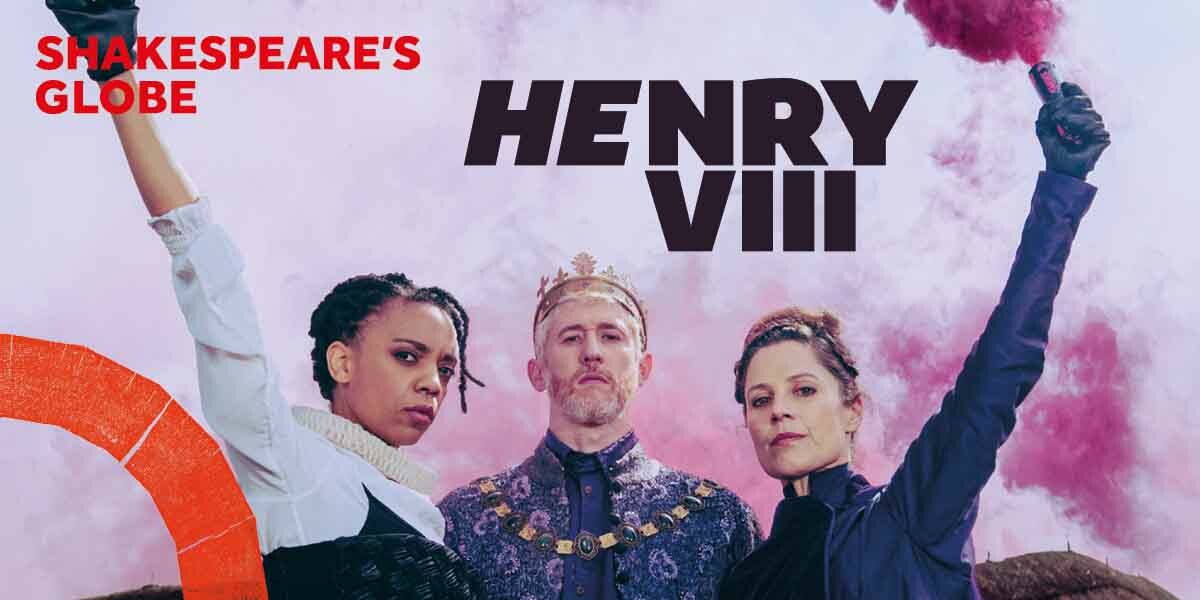 See the story of Henry VIII from a female perspective as Shakespeare's exploration of love, lineage and power, co-written with John Fletcher, unfolds in the Globe Theatre this Summer.
You know the story: a King who turns his country upside down to try and secure a male heir. But it's never been told this way before.
A Queen fights for justice. A Lady provokes reformation. But in the absence of a son, can a Princess change the future?
Amy Hodge (Women Beware Women, Globe) directs this production which sees the Globe's 2022 Resident Writer Hannah Khalil (A Museum in Baghdad) become Shakespeare and Fletcher's third collaborator.
Age restriction
To be confirmed.
Running time
To be confirmed.
Performance dates
19 May - 21 October 2022
Content
This production contains overt sexual content, an on-stage depiction of an execution, and an on-stage depiction of childbirth. There are also latex balloons, sudden loud noises, and the use of stage blood and a gun
Access
There will be an Audio Described Performance on Thursday 23rd June at 7:30pm, a Captioned Performance on Thursday 7th July at 7:30pm, a Relaxed Performance on Saturday 30th July at 2pm and a Signed Performance on Saturday 6th August at 2pm.
Customer
Reviews
14 reviews
4.4